MIXOLOGIST-GRADE COCKTAILS
whenever, wherever
Mixologist-grade cocktails
Great for a night in, sharing or for parties. Available in cans, bottles and party kegs.
As featured in
Premixed Ready To Drink Cocktails

When the moment calls for a cocktail, timing is everything.

As cocktail experts, we make it possible. We've created and crafted our classic range to be on-tap and in
cans and bottles, free flowing and ready when ever you are, wherever you are. We source only the best ingredients,
selecting them for how they shape taste and twist tradition. They're all natural. Nothing artificial. No
additives.
Are you ready?
MAKE YOUR MOMENT.
WHAT OUR CUSTOMERS SAY...
real reviews from real customers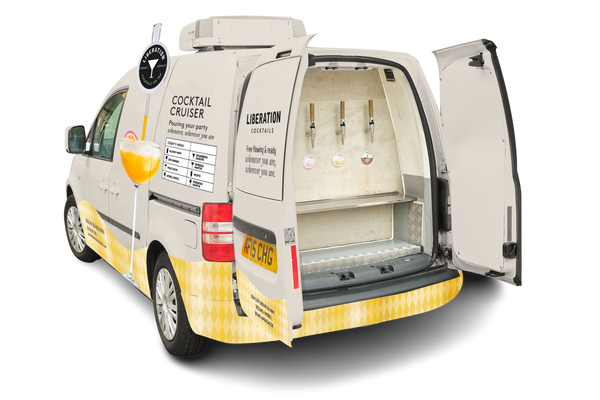 Cocktail Cruiser: Dial A Party!
We'll bring the cocktails to your doorstep with the Cocktail Cruiser! Fully loaded with free-flowing cocktails on-tap, a resident bartender, disposable glassware and garnishes for a carefully considered £300 (includes 20 cocktails). Superb for birthdays, anniversaries, private parties, get-togethers and more!
Book THE Cocktail Cruiser